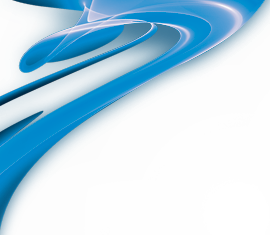 15 AMP
Linear
Fully Automatic 24 V
OEM-2415MC
Five-stage microprocessor based charger for use in applications from charging to maintenance for motive power batteries commonly used in; Industrial equipment, golf carts, lifts, tugs, among others.
Product Specifications
Rating:

Output:

24 Volts DC / 15 AMP DC (nominal)

Input:

120 Volts AC, 60 Hz Input
Also available in 230 Volts AC, 50 Hz 

Packaging/Master Carton:

Dimensions:

W 9.0625" (10.6875" with flange) x D 10.25" x H 7.25" (approx.)
23 cm (27cm) x 26 cm x 18.5 cm

Weight:

20.24 lbs.; 9.2kg (Approx.)
Features
| | |
| --- | --- |
| 4 LED DISPLAY: | Indicates power, charge mode and if weak battery is present |
| BATTERY TYPES: | Large capacity Lead-acid batteries (+100 Ampere / Hours) |
| BACKUP PROTECTION: | Reverse battery, short circuit, input overload, and over temperature. Power LED flashes in reverse polarity or short circuit conditions. |
| QUALIFICATION TEST: | Test for shorted cells, sulfated battery and high internal resistance before charging batteries. |
| CONSTANT CURRENT MODE: | Charges at "Constant current" until the battery voltage reaches the "Equalization stage" and then switches to the "Constant voltage mode". |
| CONSTANT VOLTAGE MODE: | Charges at "Constant Voltage" until the battery reaches 100% charge and then switches to a reduced constant voltage charge level labeled as "Float mode". |
| WEAK BATTERY INDICATOR: | Red LED labeled "weak" indicates battery is weak 5 minutes after charge. |
| AGENCY: | UL & CuL available upon request |
NOTE: Regulating Parameters, Safety Timer Values, Charge Algorithms, Output Lead Assemblies and Accessories can be altered, at the factory, to suit your particular application and requirements. Call today to receive a personalized quote and/or to speak with one of our representatives who would be happy to help you with your application questions.