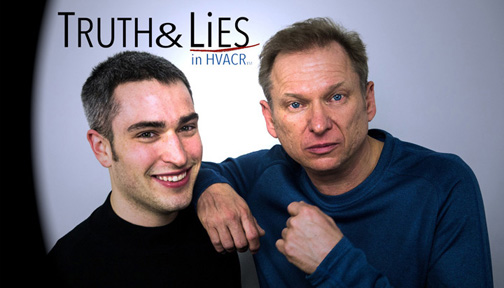 Join Paul Appler & Jesse Homenuik for "TRUTH & LIES in HVACR" in Niagara falls at the Canadian national RSES show.
Together they will deliver an entertainingly charged lecture bantering back and forth with the objective to expose lies and illuminate the truths in the HVACR industry.
Ask them any question you like on the topic presented and the Cliplight products.
April 26th RSES Canada Conference 2013
10:15am- 12:30pm
Location: Niagara Falls, Ontario